"After the many testimonies which have been given of him (Jesus Christ), this is the testimony, last of all, which we give of him: That he lives!"
The Life of Joseph Smith Jr, his wife Emma Hale Smith, & their children. This site organized by the family of Joseph Smith, Jr. , a not-for-profit historical society
Eternally Bound
Art work on Sale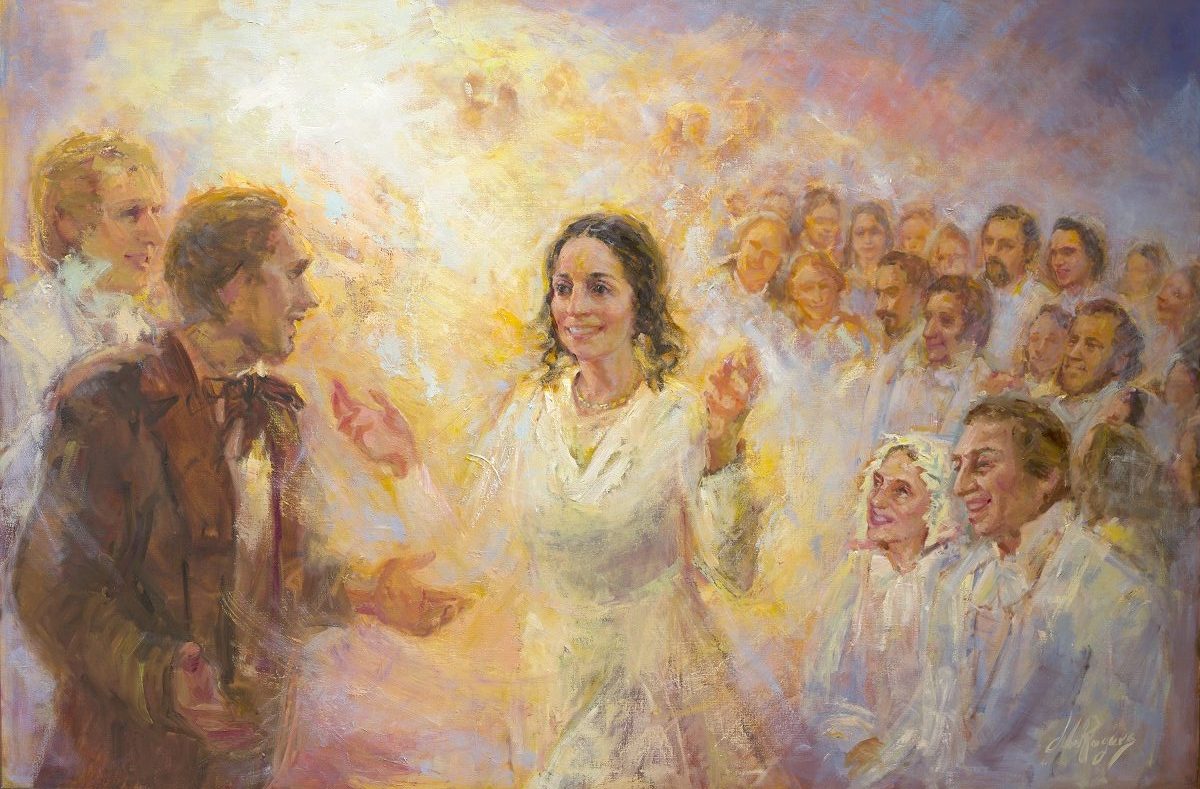 Emma's Glory and Sacrifice, Emma finally has all of her children. Joseph Smith III crosses the veil.
Times and Teachings of the Prophet Joseph Smith
Times and Teachings of Joseph Smith: God has a plan for our happiness