Michael A. Kennedy
3rd Great Grandson of Joseph Smith and Emma Hale
President
Michael A. Kennedy is the Executive Producer of the film productions: "Times and Teachings of the Prophet Joseph Smith", "Children of Joseph", and the newly released "Discovering Emma". Additionally, he is one of the Executive Producers of the theatrically and DVD released best seller "Emma Smith: My Story". He is the President of the Joseph Smith Jr. family organization since 1985 and has a passion for gathering the posterity of Joseph and Emma Smith.

He has lectured extensively throughout the United States, Canada, England, South America, and Australia, on Smith Family History, and LDS Church History.
Professionally, Mike works in the Information Technology field and is currently the President of the Salt Lake City Chapter of InfraGard, which collaborates with the FBI in increasing the security of the United States critical infrastructures. Mike is an expert in business security and has led IT organizations for large Fortune 500 companies as well as smaller entrepreneurial companies. He is also a board member of the Nauvoo University and graduate of BYU. He considers his greatest accomplishment, father of 6 children and spoiling 12 grandchildren.
Ivor Jones
Vice President
C. Ivor Jones, better known to family and friends as, "Ivor the Driver", was born in 1937, in St. George, UT. He is a graduate of Dixie High School and attended Dixie College and Utah State University. He studied Secondary Education and History. Ivor has worked in many vocations: farming, dairyman, school teacher, and school bus driver. He is "Dad" to his 10 grown children; step-dad to Gracia's eight, and "Grandpa Jones" to their combined 77 grandchildren and 26 great grandchildren. He is talented in singing (tenor), storytelling, and making friends.

Ivors knowledge and understanding of Joseph Smith's history is extensive. He served as an advisor for the movie, "Emma Smith: My Story". He loves to serve others and especially enjoys meeting the Smith descendants and helping them to appreciate their heritage.
Gracia Jones
2nd Great Granddaughter of Joseph Smith and Emma Hale
Chief Historian
Gracia N. Jones was born in 1938, in Ronan, Montana. She was raised on a dairy farm on the Flathead Indian Reservation. She is a member of the Flathead Indian Tribe through her father.

Gracia has worked as a newspaper reporter, journalist and Church Life Editor. She went to China in 1995 as a journalist to the Fourth World Conference on Women, reporting to The Deseret News.

Gracia has authored many articles for historical periodicals and has written several books. She has lectured extensively throughout the United States, Canada, England, and Australia, on Smith Family History, and LDS Church History.
Mother of eight, grandmother of 33, great-grandmother of 17, she and Ivor spend a lot of time traveling throughout the country looking up the extended Smith family descendants. Gracia is passionate about gathering the Smith descendants and recording their history. She loves to research in archives and has conducted interviews and compiled many family histories on family members. Her interests and talents are in writing, taking photographs, and traveling with Ivor to visit their extensive family connections.
Darcy Kennedy
Secretary / Treasurer
Darcy married Michael Kennedy and they live in Alpine, UT and has been married for over 36 years with 6 children and 12. Darcy was born and raised in Nevada. The missionaries found her at the age of 16 and she was the only member of her family to join the church at that time. She has been secretary and personal assistant to the Joseph Smith Jr. Family Organization since 1985 and now is for the Historical Society as well. She has co-authored the book "The Emma Smith We Know" with her daughter Angeline Kennedy Washburn and she calls her moment in the movie "Emma Smith: My Story" her "fifteen seconds of fame."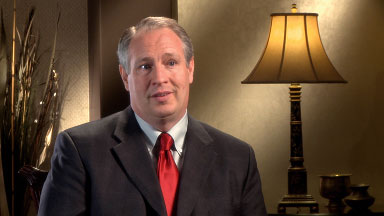 Paul Savage
Chief Legal Officer
Paul Savage is Chair of Kirton & McConkie's Tax Practice Section and a member of its International and Corporate Practice Sections. His practice covers a broad range of areas related to domestic and international business and taxation, including international tax planning, market entry strategies, cross-border licensing and sales, transfer pricing, civil tax controversy (audit defense and representing clients before the Internal Revenue Service in collection matters), criminal tax defense, and federal tax planning for businesses as well as tax exempt entities.
Historical Society Officers
Kathy Gulbrandsen
Director of Membership
Kathy Gulbrandsen was born in Salt Lake City, Utah. She has also lived in Colorado, Arizona, and Washington State. Kathy is the mother of four, and a recent grandmother. She is a descendant of Hyrum Smith, and Mary Fielding Smith. Kathy and her family live in North Salt Lake where she is an Artist, painting landscapes with oils, pastels, and watercolors. She enjoys teaching, quilting, reading, and serving others.
Kent Merrell
Marketing
Kent has over 30 years of experience in designing and implementing highly successful direct marketing campaigns. He has proven his ability as a creative director and brings a wealth of talent to the JSEHS. Kent graduated from Brigham Young University with a degree in Communications. Kent opened a small advertising agency in Northern Utah to get a little experience before going to work for some big Madison Avenue Ad Agency. Madison Avenue has had to wait. His agency Merrell Remington & Associates located in Salt Lake City, has grown to become one of the premier direct marketing agencies in the world.

Kent has been featured in several national Direct Marketing Magazines as one of the top creative trendsetters in the direct marketing industry.

Merrell Remington is recognized as a leading direct response advertising agency having been honored by the Direct Marketing Association for executing direct marketing that has garnered over 25 International Echo Awards during the past 25 years. As its founder, he converted his general agency into a direct response agency in 1985 after winning his first Echo Award in Montreal.

He's been a featured speaker at several national and regional DMA conferences, and has been selected to be the creative speaker at several local and national Postal Conferences and to sit on the postal executive round table. Kent has also been a professor at a local college teaching the advanced direct marketing courses. In addition to the several regular Echo Awards, the agency has been honored with the reception of The Golden Mailbox, The Henry Hoke Award and a Platinum all given for producing exceptionally successful direct marketing programs for regional and national companies.

Beyond the status of simply winning awards, the Echos, the Golden Mailbox and the Henry Hoke Award demonstrate Merrell Remington's commitment to solving their client's marketing challenges first. For these awards are only given to campaigns that primarily demonstrate financial productivity. Creative consideration is secondary.

His current team of direct marketers are pioneering the variable digital print industry, having developed state-of-the-art variable print tools.

Kent currently lives with his wife Marca in Salt Lake City, Utah. Their 5 children have all spread their wings pursuing college degrees and careers around the country.